Homecoming Sunday — Sunday, October 25, 2020
Please join us for our 128th Anniversary/Homecoming Celebration during our virtual worship service on Sunday, October 25th at 10:00 AM. Our pastor, Reverend Dr. LaMont Johnson, Sr., PhD. will be the speaker. The theme is: "Thriving, Growing, and Healing in the Year of Jubilee." Also, please join us virtually for our revival services beginning at 7:00 PM each evening from October 20th-October 22nd.
Revival Services — Tuesday, Oct. 20th - Thursday, Oct. 22nd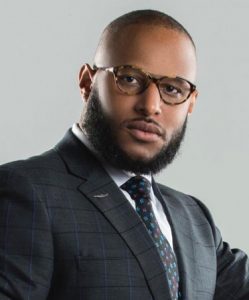 Speaker: Dr. Terrance Bulger, Pastor
Greater Peace Baptist Church
Fort Walton Beach, FL
About Dr. Bulger:
Pastor Terrance Depree Bulger is a Panama City, Florida native who matriculated through the Bay County Public School District. He is a 2012 graduate of Western Governors University with a Bachelor of Science degree in Business Management; and a 2015 graduate of the same institution this time having earned a Master of Business Administration with specialization in Management and Strategy. He received a Doctor of Religious Education degree from Wayland Baptist Theological Seminary in 2019.
In his youth, Terrance gave his life to Christ and began actively working in the Lord's Church. Early into adulthood, he accepted the call by God to preach the Gospel and began ministry as a licensed minister of the Neal Temple First Born Church of the Living God, Inc. under the leadership of the late Bishop Samuel James Williams in February 2002. He united with the St John Missionary Baptist Church and Pastor Delwynn G. Williams in March of 2002. Ordination for him came in November 2006. He has served as minister of music and missionary for the Progressive District Baptist Association of West Florida. Currently, Dr. Bulger serves as the Congress President for the association and an Evangelical Board member for the Progressive Missionary and Education State Convention of Florida. The pastoral ministry for Reverend Bulger began at the Mount Nebo Missionary Baptist Church on March 9, 2007. Since, he has pastored the First African Baptist Church of Florala, Alabama 2009-2011; Prosperity Missionary Baptist Church of Hartford, Alabama 2011-2013; and currently serves the Greater Peace Missionary Baptist Church of Fort Walton Beach since June 15, 2013. The Mount Nebo Missionary Baptist Church re-enlisted his services as its shepherd in March of 2016.
In addition to Pastor Bulger's preaching and teaching gifts, he is also a psalmist and musician. Dr. Bulger maintains active membership with the "Joyous" St. John Missionary Baptist Church of Panama City, Florida. Other organizations in which Pastor Bulger faithfully connects and humbly serves in are National Baptist Convention of America,Inc., International; Okaloosa County Branch of the National Association for the Advancement of Colored People. He was invested as a member
of the board of Regents for Wayland Baptist Theological Seminary in 2019.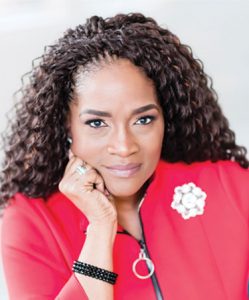 Speaker: Dr. Kimberly Moore, Pastor
Emmanuel Baptist Church
Gastonia, NC
About Dr. Moore:
Dr. Kimberly Moore is a native of Abbeville, South Carolina. She is a graduate of Lander University in Greenwood, SC where she received her B.S. Degree in Business Administration. She is a graduate of Gardner-Webb School of Divinity where she received her Masters of Divinity degree in Pastoral Studies and a Doctor of Ministry degree in Pastoral Ministries. She now serves as Adjunct Professor for the Masters of Divinity program at Gardner-Webb School of Divinity. Additionally, Dr. Moore is a member of the Alpha Kappa Alpha Sorority, Inc. She is also the CEO of Faith and Favor Designs, LLC.
Dr. Moore is the Senior Pastor of Emmanuel Missionary Baptist Church of Gastonia, NC. Her election to the office in 2008 marked a historic event in Gaston County. Dr. Moore is the first female to be elected and serve as a Senior Pastor within the Gaston County Baptist Association. She gives God all the glory for the favor that is upon her life.
Dr. Moore received her license to preach the gospel in August 1995 and was ordained a local minister in 2001. In 2004 she was ordained as an Elder in the Lord's church. In 2016 she was elevated to the office of Overseer. Dr. Moore is the founder and CEO of Kimberly Moore Ministries, which is a non-profit, outreach ministry committed to ministering to and restoring the whole person through Destiny Empowerment Classes, Ministry Mentoring Sessions, Regional Conferences, and Scholarship.
God has truly favored her ministry and caused her name to be spread abroad. She is a highly sought after minister of the Gospel who has been boldly proclaiming the Gospel of Jesus Christ with power and demonstration in church services, conferences and revivals across the United States and Internationally. Her unique style of preaching has reached beyond traditional barriers and touched the lives of many, clergy and laity alike.
She is an anointed vessel whom God has appointed as a Pastor, anointed as an Evangelist, and trained as a Teacher to speak a Word of hope and healing to the hearts of mankind. Dr. Kimberly Moore is a woman who represents the Kingdom by demonstrating spiritual integrity, maturity, and excellence. She is one that has certainly been "called to the Kingdom for such a time as this!"
Speaker: Dr. Jerry M. Sanders, Pastor
Fountain Baptist Church
Summit, NJ
About Dr. Sanders:
Jerry Michael Sanders is a native of Charlotte, North Carolina. At present he is Pastor of Fountain Baptist Church in Summit, New Jersey. He has held this position since December of 1983. Prior to this, Rev. Sanders served as Pastor of the Mt. Nebo Baptist Church in Lake Lure, North Carolina.
Pastor Sanders is a graduate of Benedict College in Columbia, South Carolina, where he received the Bachelor of Arts Degree. He received the Master of Divinity Degree from Duke University School of Divinity in Durham, North Carolina. Pastor Sanders was awarded The Honorary Degree of Doctor of Divinity from Benedict College, The Honorary Degree of Doctor of Humane Letters from Florida Memorial University and The Honorary Degree of Doctor of Divinity from New Brunswick Theological Seminary.
Pastor Sanders is a Life Member of the NAACP and a Life Member of Alpha Phi Omega National Service Fraternity. He is also a member of American Baptist Churches, the National Baptist Convention, U.S.A., Inc., Summit Interfaith Clergy Association and the Lott Carey Baptist Foreign Mission Convention.
Pastor Sanders has led Fountain to be a strong supporter of mission. Over four hundred thousand dollars has been given to the United Negro College Fund. Fountain gave a grant of thirty thousand dollars to aid churches in Haiti.
Fountain has purchased a three hundred thousand dollar office building in Johannesburg, South Africa. The building was donated to the Baptist Convention of South Africa to serve as National Headquarters for the Convention. Fountain in 2006, made a two year commitment for a 1 million dollar donation to help with relief efforts in the Gulf Coast; this donation was realized in 2007.
Pastor Sanders is a former member of the Board of Trustees for the New Brunswick Theological Seminary where he led Fountain Baptist Church to make a $300,000 donation to the Seminary which is one of the largest ever given by an African American church. He is former Moderator for the Middlesex Central Baptist Association, and former President of the Lott Carey Baptist Foreign Mission Convention. Serves as Second Vice President of the General Baptist Convention of New Jersey.