Monday – Wednesday | October 16 – 18, 2023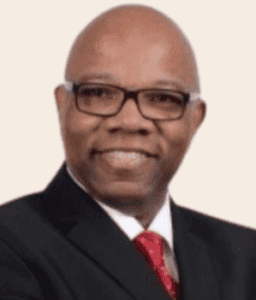 Reverend Dr. D. Gregory Ceres,
Peace Missionary Baptist Church
The Reverend Dr. D. Gregory Ceres is a proud native of Durham, North Carolina and the son of the late Mr. George and Mrs. Ellar Ceres Sr. On Sunday, April 9, 2017, Dr. Ceres succeeded Founding Pastor Rev. William E. Daye, as the Senior Pastor at Peace Missionary Baptist Church.
After attending Durham Public Schools for his primary and secondary education, he earned a Bachelor of Science degree in Business Administration from North Carolina Wesleyan College in Rocky Mount, North Carolina. Upon receiving the call to the ministry, he adhered to his Pastor's advice and enrolled in graduate school at Duke University where he would earn a Master of Divinity degree. Dr. Ceres' passion for preaching and quest for knowledge continued. He earned a Doctor of Ministry degree from Eastern University's Palmer Theological Seminary, in St. David's, Pennsylvania, a certificate in multicultural ministry from Princeton Theological Seminary's School of Christian Vocation and Mission in Princeton, New Jersey, and a certification in Mediation from the Lombard Mennonite Peace Center, in Philadelphia, Pennsylvania. Although he was unable to attend due to his duties as pastor, he was proud to have been selected to participate in The Summer Leadership Institute at Harvard Divinity School in Cambridge, Massachusetts.
Dr. Ceres has always had a passion for social justice and and the desire to live by God's blueprint to empower, encourage and uplift those who are less fortunate. He has a great appeal to young people and is able to encourage spiritual growth through his preaching, teaching, and moral support. Active as an educator and community advocate, Prior to moving back to Durham, Dr. Ceres was active in the Camden, New Jersey community as an Advisory Board member for the United Methodist Global Ministries Special Program on Substance Abuse and Related Violence, vice president and interim president for the Concerned Black Clergy for Camden, New Jersey and as a board member of the Camden Urban Ministry Initiative for Youth. Dr. Ceres is a member of Alpha Phi Alpha Fraternity, Inc.
Dr. Ceres is a proud husband and father, but above all else, Dr. Ceres is a man of faith, an anointed preacher, and a servant leader of God.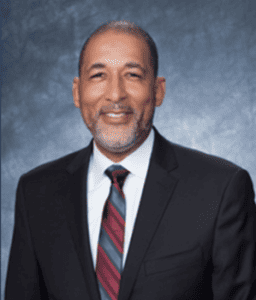 Reverend Claude W. Dunston,
North East Baptist Church
Rev. Dunston's tenure as pastor at North East began May 1, 2017.  Long before, however, God had orchestrated His plans and purposes that would order Rev. Dunston's steps back to shepherd the North East Church family during a significant and spiritually pivotal time in the life of the ministry.

Rev. Dunston accepted God's call on his life to preach the gospel in September 2000.  In 1996, he joined North East Baptist Church where he preached his initial sermon on April 8, 2001, and was ordained on March 13, 2005.  As an Associate Minister (under the tutelage of the late Dr. Wesley Elam, former North East pastor), Rev. Dunston served in many capacities including:   Associate Ministry, Deacons Ministry, Men's Fellowship, and Discipleship Counseling.  On March 12, 2013, Rev. Dunston answered the call to the pastorate at Terrell's Creek Missionary Baptist Church in Chapel Hill, NC. He faithfully served as pastor there until his call to shepherd the North East Baptist Church family.

Pastor Dunston is a member of the Ordaining Council of the New Hope Missionary Baptist Association. He also serves as Treasurer for the Orange/Chatham Interdenominational Ministerial Alliance. 
His formal education includes graduating from Bunn High School; and earning a Baccalaureate degree in Electrical Engineering from North Carolina A & T State University.

A resident of Durham, North Carolina, Pastor Dunston is married to the former Lisa S. Fletcher. They are the loving parents of two daughters and one son—Morgan, April and Tyler; sons-in law Devin McNeill and Nathan Snowden and grandchildren Devin McNeill Jr. and Kynnedy McNeill.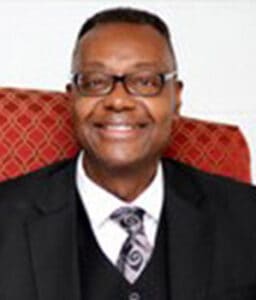 Reverend Dr. Cornelius E. Battle, Sr., Ebenezer Missionary Baptist Church
Dr. Cornelius E. Battle was born on August 18, 1958 to Deacon Caesar and Hazel Battle of Whitakers, North Carolina, the sixth of eight children. Dr. Battle preached his initial sermon on February 18, 1990 and was ordained by the Rowan Baptist Association. Dr. Battle is the senior pastor of the Ebenezer Missionary Baptist Church of Durham, North Carolina. Dr. Battle earned the Doctorate of Ministry Degree in May 1997 from United Theological Seminary in Dayton, Ohio.
Dr. Battle's dissertation was ranked as the number one dissertation by his peers. He earned his Master of Divinity Degree with honors in May 1993 from Virginia union University School of Theology in Richmond, Virginia, earned his Bachelor of Science Degree in Electronics Engineering Technology in October 1980 from DeVry University in Kansas City, Missouri. He did studies in Missionology at Yale Divinity School in Hartford Connecticut. Dr. Battle is the former Moderator of the New Hope Missionary Baptist Association which consist of 41 churches. He is an Adjunct professor and Doctor of Ministry Mentor with the Maxwell/Battle Scholars and Assistant Graduate Dean at Apex School of Theology located in Durham, NC. Dr. Cornelius Battle received the Torch of Freedom Award from the State NAACP of North Carolina. He is married to the former Miss Tangela Denise Watts. They have two children, Cornelius Jr. and Diarra. His motto is, "Love your neighbor as yourself!"