Join us for in-person SundayWorship Service at 10 am
If you choose to worship virtually
please click the link below
Watch Online
We're Saving A Seat for You
We're Saving A Seat for You
Greetings from
our Pastor
Rev. Dr. LaMont J. Johnson, Sr.
WEST DURHAM BAPTIST CHURCH
is celebrating 131 years!
Please see our slate of events listed to the right and click the button below for event details. Also, take a moment to scroll down the page to obtain specific information about advertised events below!
West Durham Baptist Church has been a beacon within the communities of Durham, NC for 131 years. We have a very rich history of God's faithfulness to his people. Please take a moment to view our church's history to get an understanding of God's hand of provision, grace and mercy throughout our years of existence and how surrounding communities have been blessed by God's favor upon West Durham Baptist Church.

Ways to give online at
anytime and from any location.
Planning to join
us for service?
Order your West Durham
Baptist Church facemask today!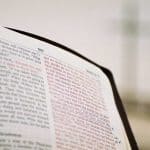 No event found!
West Durham Baptist Church is celebrating its 131st Anniversary/Homecoming Celebration! Our theme...
Read More